18% Calf Starter Coarse Mix
A tempting palatable mix specially formulated for calves from 0 to 12 weeks of age.
Contains highly digestible cereals, ideal for the developing rumen.
With quality protein sources to support development.
Contains elevated levels of vitamins and minerals to meet the increased requirements of the rapidly growing calf.


Feeding Recommendations
18% Calf Starter Coarse Mix can be introduced as soon as a calf is freely drinking milk.
By weaning, at the age of around 6 weeks, a calf should be consuming around 1kg daily, rising to about 2.5kg per day at 12 weeks of age.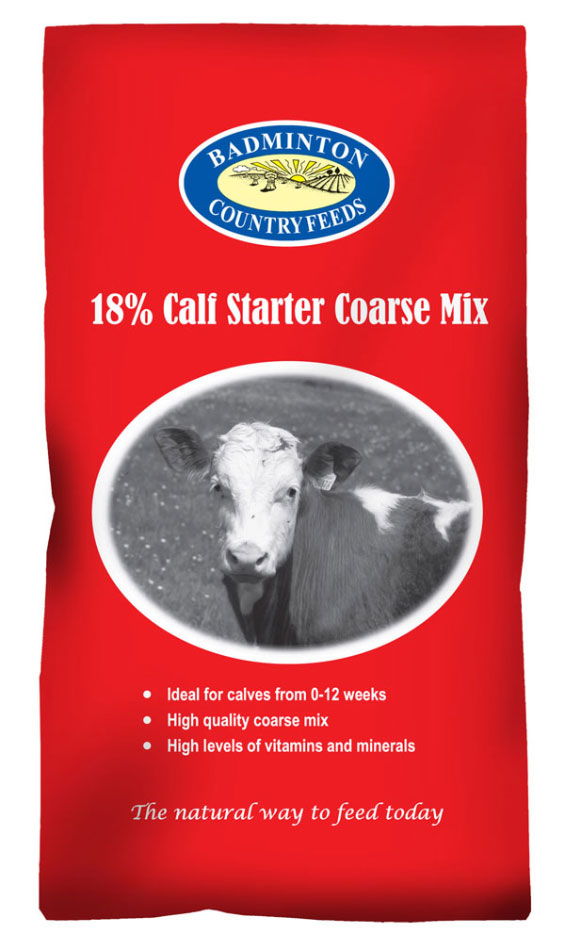 Composition: Micronised Barley, Rolled Oats, Soya Bean Meal, Grass, Micronised Maize, Molasses, Rape Seed Expeller, Sunflower Seed Expeller, Micronised Beans, Oatfeed, Micronised Peas, Limestone Flour (Calcium Carbonate), Sunflower Seed Extraction, Sodium Chloride, Palm Kernel, Linseed Expeller, Soya Oil, Vegetable Oils & Fats, Sugar Syrup, Calcined Magnesite.
Analytical Constituents: Protein 18%, Oil 3.2%, Fibre 8.9%, Ash 7%.