A high fibre, high quality coarse mix specially formulated for all camelids whose energy and nutrient requirements are not being met by forage alone.
Contains micronised cereals and digestible fibre to provide readily available energy.
Soya and alfalfa provide quality protein and Omega oils for healthy skin and hair condition.
With a full spectrum of vitamins and minerals to provide those which may be lacking in forage.
Feeding Recommendations
Country Pig Nuts can be introduced to weaned piglets from 8 to 10 weeks of age.
Feed Country Pig Nuts to weaners ad lib until they reach 25kg bodyweight, then feed 1 – 1.5kg of per day, rising by 0.5kg per day for each further month of age, to a maximum of 2.5kg per day for a bacon weight pig (85 – 90kg).
Dry or pregnant sows, adult pigs and working boars may be fed from 2kg to 4kg per day, depending on breed and condition.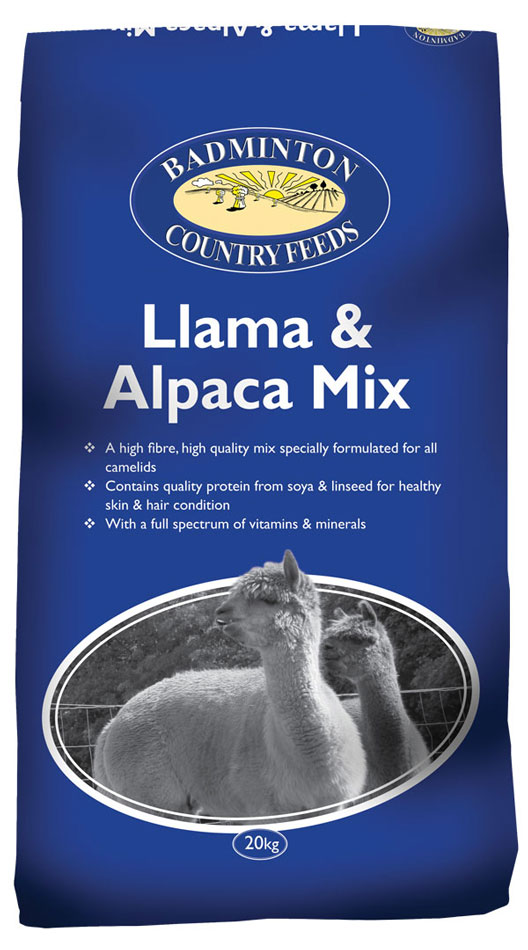 Composition: Wheatfeed, Wheat, Distillers Grains, Soya Bean Extract, Molasses, Calcium Carbonate, Soya Oil, Sodium Chloride, Vitamins & Minerals, Dicalcium Phosphate.
Analytical Constituents: Protein 17%, Oil 4.5%, Fibre 7%, Ash 6%.